Online Auto Loans in Fort Wayne, IN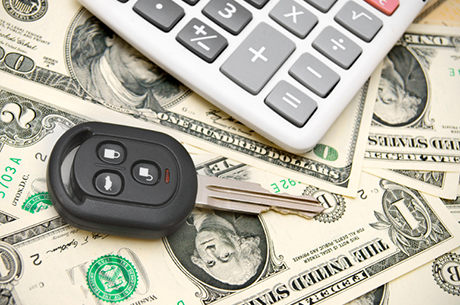 We understand that the process of financing a new car purchase can be confusing, but we are here to help. At Bart's Car Store, we offer handy online tools that can walk you through the steps of financing, helping you to secure a great loan on your automobile along the way! Read on to learn more, and please contact us with any of your questions.
Get Pre-Approved
First, let us point out several features on our website that can assist you with your financing. If you click on the Get Pre-Approved tab on the top of your screen, you will find links that can help you get conditional approval in just three steps, allowing you to estimate how large of a loan you can secure so you can set up your budget. All it requires is some basic information about you, some details about the car you would like to purchase, and then some additional numbers, including your monthly income and the down payment you would be willing to provide.
Payment Calculator
If you need help calculating these amounts, we have just the tool for you. Our online Payment Calculator, found under the Finance corner at the bottom of our website, can help you figure out your buying power, as well as your prospective monthly costs. To use it, we recommend estimating the total you would be comfortable contributing as a down payment. Then, we ask you to consider how long you would like your contract to last. You might also need the price of your desired vehicle on hand. Once you input those numbers into the calculator, you can adjust the amounts until you find results that fit right in your budget. Then, use those values to get pre-approved for your loan!
Selling and Trading
We also want you to keep in mind that there are ways to bring down the price of your automotive purchase, so you can take out a smaller loan overall. With our Sell Your Vehicle feature, you can input specs about any automobile you have sitting unused on your driveway, and find out what cash value you can get in return for it. Or, if you want a more direct transaction without any cash changing hands, you can always just Value Your Trade instead. We also recommend keeping an eye on our Used Vehicle Specials, as we often run deals on specific models that can save you a chunk of change.
To get access to online auto loans in Fort Wayne, IN, just visit Bart's Car Store's website. We have plenty of tools that can assist you, right from your laptop in the comfort of your own home!
Sales Hours
260-435-1824
| | |
| --- | --- |
| Monday | 9:00 am - 8:00 pm |
| Tuesday | 9:00 am - 8:00 pm |
| Wednesday | 9:00 am - 8:00 pm |
| Thursday | 9:00 am - 8:00 pm |
| Friday | 9:00 am - 7:00 pm |
| Saturday | 9:00 am - 6:00 pm |
| Sunday | Closed |
Testimonials
GOOGLE
7-11-2020
GOOGLE
7-10-2020
GOOGLE
6-29-2020
GOOGLE
6-20-2020
GOOGLE
6-16-2020
CARGURUS
5-30-2020
GOOGLE
5-27-2020
GOOGLE
5-26-2020
GOOGLE
5-12-2020
GOOGLE
4-9-2020
GOOGLE
3-14-2020
GOOGLE
3-11-2020
GOOGLE
3-11-2020
GOOGLE
3-11-2020
Very good!
CARS
3-9-2020
GOOGLE
3-6-2020
GOOGLE
2-29-2020
GOOGLE
2-28-2020
GOOGLE
2-27-2020
GOOGLE
2-13-2020
GOOGLE
2-11-2020
CARGURUS
2-10-2020
GOOGLE
2-10-2020
GOOGLE
2-7-2020
GOOGLE
1-25-2020
GOOGLE
1-24-2020
CARGURUS
1-15-2020
GOOGLE
12-26-2019
GOOGLE
12-22-2019
"Troy helped my family buy our 2 nd car from barts car..."
DEALERRATER
12-2-2019
GOOGLE
11-29-2019
GOOGLE
11-26-2019
CARGURUS
11-23-2019
GOOGLE
10-30-2019
Read More